Who We Are
At Aviation and Airport Services (AAS) Canada we carry a global flag for aviation services here at home. AAS Canada combines world-class aviation support service experience with local market expertise. Our company is built on a rich 30-year history of diversified operational support services in Canada and incorporates global aviation leadership experience.
---
Our Services
We provide a full-range of ground handling and passenger support services for both airlines and airports. We offer services in a variety of areas including: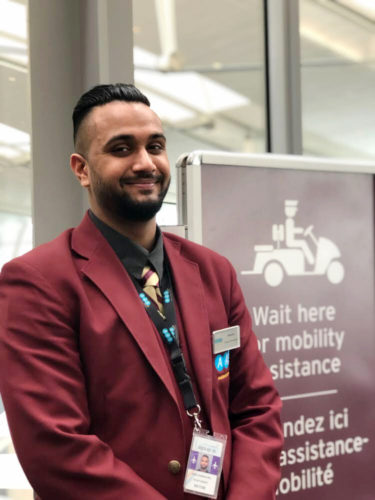 Passengers with Reduced Mobility Services (PRM) 
Safe passage through the airport both onto
the aircraft and upon arrival.
---

Asset Stocking & Replenishment
Supporting a variety of airport operations
through smart programming.
---

Airport Terminal Cleaning
Tailored, comprehensive and technology-driven
environmental services solutions.
---

Air Support Services
Leading Providers in Airport Grounds Services.
Professional & dedicated teams.
---

Queue Management
Passenger flow management through low
and high-risk airport areas.
---

Cabin Grooming
Ensure a clean and comfortable environment
for your passengers.
---